Music News
Talking
Folklore
with Jeff Black
By: Danielle Rode
Jeff Black is an American folk artist with a career unlike most in the music industry. He has earned a reputation as master songwriter and performer; his work has been featured in both film and television as well as covered by artists like Dierks Bentley, Alison Krauss & Union Station, Waylon Jennings, John Oates, and Sam Bush. A believer in the truest form of music, Black creates "[The kind of music] where true pop culture begins before it is destroyed with the notions of fame and riches. When people dance for themselves, with each other in sync, in rounds, where they emulate the universe."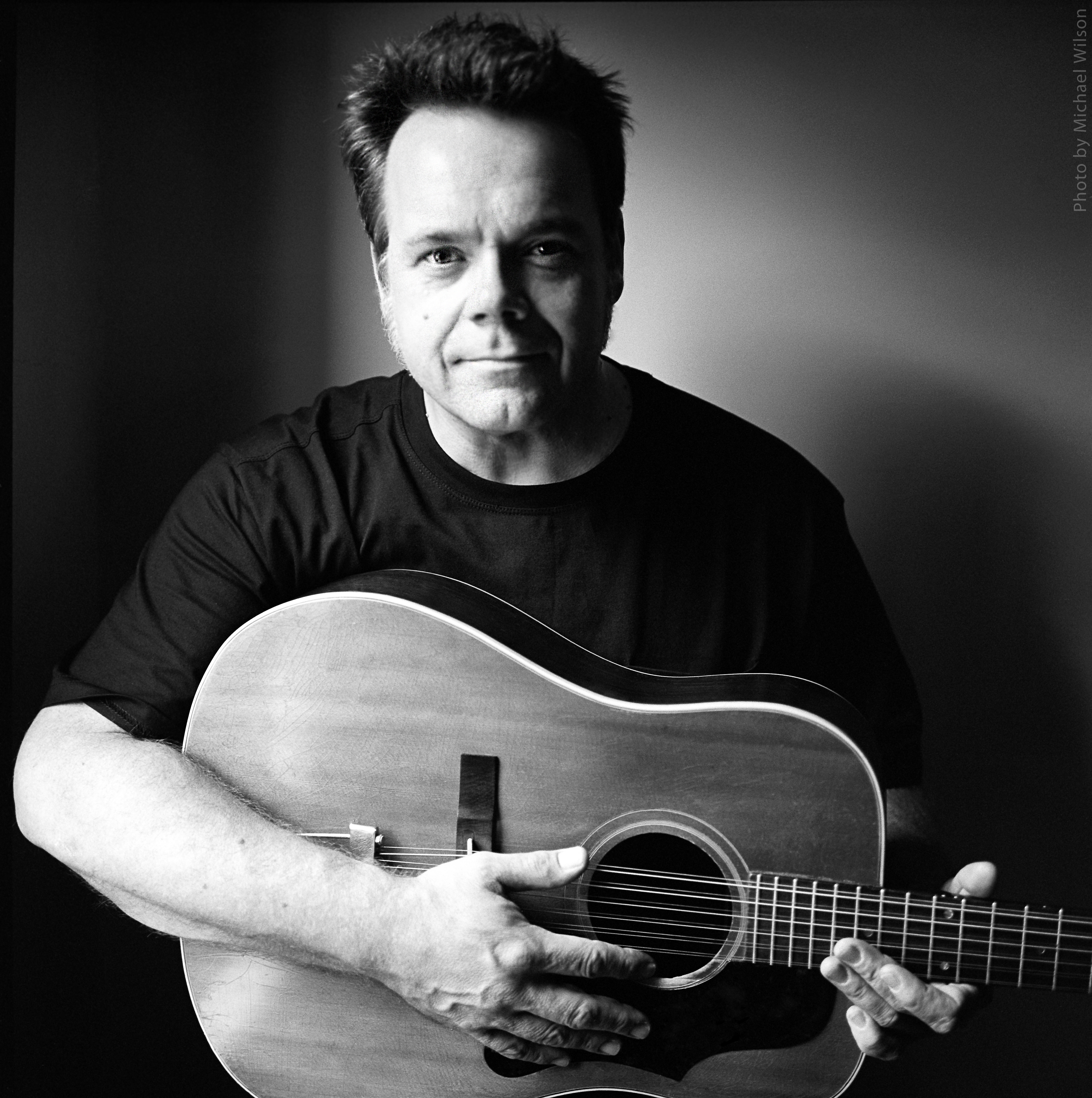 rMIA
: Youíve had an excellent career, youíve won awards, had songs featured on movie soundtracks, and your work has been covered by many different artists, yet you keep yourself under the radar as a performer. How do you manage to keep your career under control and at the level that you want?
JB
: A lot of that has a lot to do with fate and chance. When I moved to Nashville I thought I was writing country songs but that wasnít the case. I learned a lot about the music industry that I never thought existed. It was a strange and wonderful journey, Iím the most unlikely person to do this - Iíve gotten a free ticket to step out there on the astral plain and I feel really lucky that thereís something in my blood that makes me want to do this. I think that being able to sustain it comes from the performance, from playing live. The best things happen when I play live, thatís part of the reason I do this. I love to write songs and describe what I see but it never gets completed until getting to perform in front of an audience. Itís not about ego, itís not about showing off, and itís more about the process of being able to express yourself. Iíve been really been lucky and I know thatís clichť but I really love my job.
rMIA
: When youíre performing do you find motivation and inspiration in the audiences you play for as well as the fulfillment of expressing your songs?
JB
: I think that to play for a crowd certainly completes that cycle of creativity but itís just as creative to be in the crowd and really listen and be involved in a live performance as it is to be up on a stage and play. It really makes all the difference and you can really feel the energy in a room when folks are taking a ride with you; I think everyone comes away with a reward from it. I have a great respect for folks who turn off their television and give the music a chance, and I have great gratitude for people who come out to the show and support it. I enjoy performing more now than I did in my twenties and thirties, maybe itís experience because Iíve gone through so many things or if itís about being comfortable in your own skin but I love it now more than I ever have.
rMIA
: You seem to focus on how music can affect people and its importance. The liner notes of your latest album
Folklore
are particularly expressive when you state:
ďIíve been thinking about the kind of music that we dance to out of need, where vanity is absent. The kinds of songs that are sung out of need too, where the ego stands down. It is a valid and valuable lifeís work whether anybody ever hears it or not.Ē
rMIA
: How has your ideology about music and the human need for it affected the way you create your music and express it to the world?
JB
: I think it goes back to that comfort level of performing. It probably stems from the fact that I live in Nashville and that once I discovered more about the music industry I realized that itís true that some of the magic dust gets blown out and itís really important to remember where you come from. When you really figure out writing songs you give yourself permission to be creative, and you just jump in and start writing. Sometimes it feels like thereís this clock inside and an urgency that you donít want to lose when you write. Every time something like that happens I notice that I havenít stopped and tried to center myself on what is important.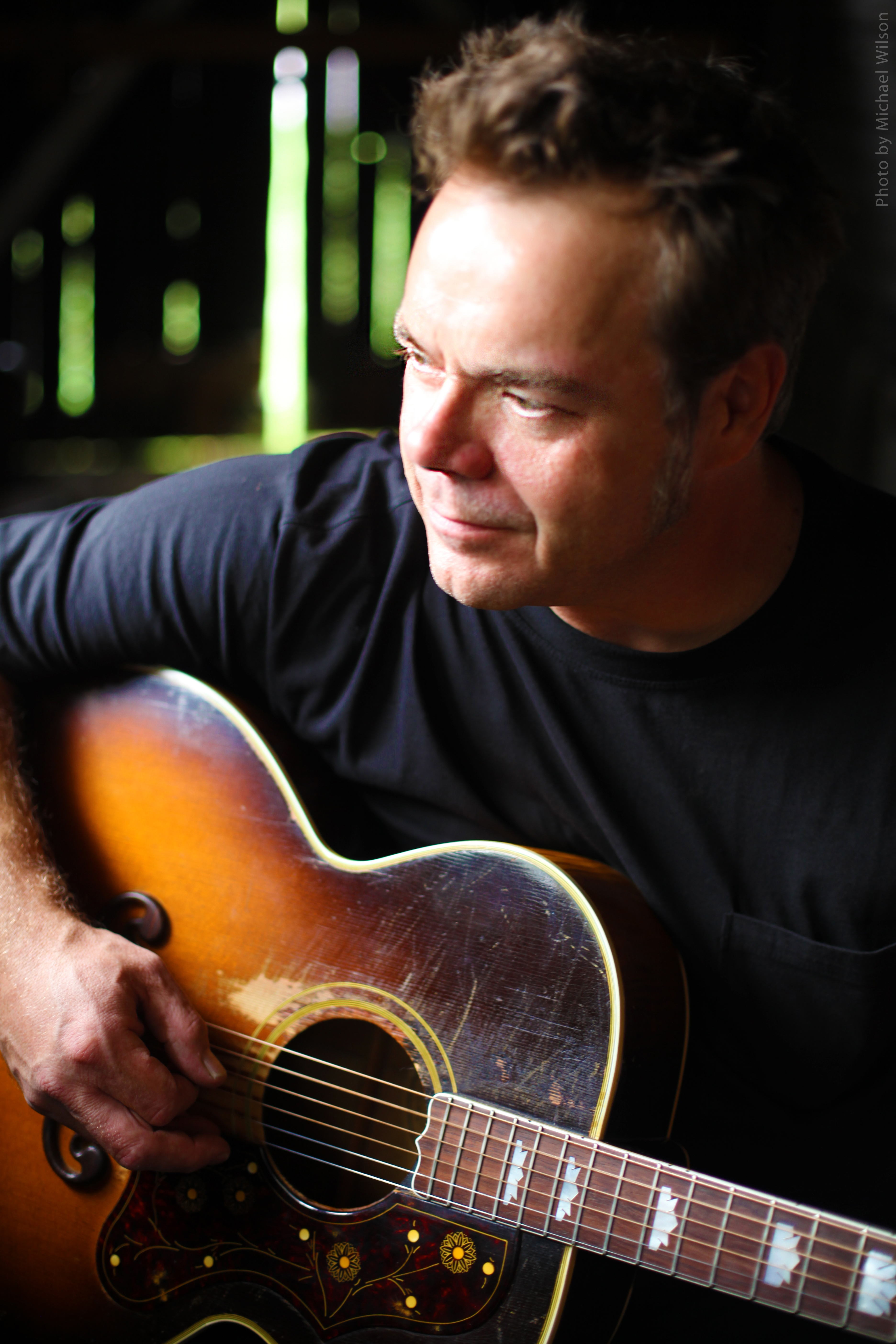 rMIA
: You talk a lot in interviews and on your
website
about your family having a great influence on your life and your music, having always been exposed to music growing up what kind of impact did that have on your career?
JB
: The first time was probably when I got old country albums from my brother. He was in the Marine Corps in Okinawa and brought all these records home, all that Texas Country stuff, and it just freaked me out. All we had was one radio station and you were exposed to whatever they were handing you so that was my first discovery. All that music I never heard of that was a lot better than the radio. Then there were the tiny names under the song titles and I discovered these great songwriters and I was thinking about all these experiences and these stories, and this humble legacy of people playing music in my family, and it all brought me to Nashville.
rMIA
: Was there ever a time when you wanted your music to bring you fame rather than fulfillment and was there a turning point when you realized music is a human necessity?
JB
: I did step back at about the end of the century (thatís the most romantic way of putting it) and I was at a crossroads. There was a corporate merger between AOL and Time Warner and it kind of put me out there when my first record came out in '98. The label closed about eight months after the record came out, I donít know if that was a sign, but I tried to keep a good sense of humor about it. I just canít stop writing. I just canít not write. So I decided that I wasnít going to go down the corporate road. Thereís a huge support for the underdog in places like Nashville, LA, and New York, but sometimes it doesnít pay the bills, so the rewards for me came from that point around 2000-2002 when all that corporate stuff fell through the floor and I was left with my guitar, my journal, and a pencil, and I thought, well this is where I started. It wasnít like anyone took anything away from me, it was just what was best. Itís probably cost me millions of dollars not writing country songs but I sleep much better at night.
rMIA
: All of the songs that you write seem to come from a very real place. In your song ďTom DominoĒ the lyrics talk about real people in everyday situations. Where do you find your inspiration for your lyrics and do they come easily to you?
JB
: Most of the time itís an experience or a relationship for sure. Tom Domino is about my childhood friend. It was pretty tough for him to go, I lost him last year, he was struggling with cancer and he died last August. It came from a story he told about his granddad who used to catch a lot of hell for staying out gambling, and drinking, and playing Dominos. I wrote this song to try to send something out into the universe for him. It makes it so much easier to remember the stories and play those songs when itís the truth, or at least a true story. You just have to be open to it and itíll come to you; like my brother bringing me that vinyl. I canít think of a better job than to sit around and think of your friends and family and to document it, and maybe try to make sense of it all.
rMIA
: Youíre album
Folklore
came out last April, are you working on another? Is there anything that we can expect in the next couple months?
JB
: Iím actually getting pretty close to being done with the next album. Iím at least over the half way mark and Iíve decided I need a few more songs and Iíve got most of the tracking done but I have to get into it with my buddies. Itíll be the fourth album that my great and wonderful supporters that I refer to as ďThe Black ListĒ will have supported me on. Itís called
Calliope Song
, you know the old steam driven organ that they used to play on carousels and itís also the name of the Greek Goddess. So itís a mix of that, and the energy that everything is played through steam and pressure. It just seemed fitting, thatís what I centered on.
Jeff will be at the Cary Theater on Friday, June 26th at 8pm. You can purchase tickets
online
or at the door. It's a show you won't want to miss and keep an eye out for his new album
Calliope Song
on
jeffblack.com
.